House Cleaning in Anaheim CA
Have you been dreaming of getting the best house cleaning services in Anaheim at a super affordable price? If you just answered yes to that, then you have come to the right place! At Anaheim cleaning services, we ensure all your vacant homes, condos, apartments, and town homes in and around Anaheim are clean and beautiful as they should be, without you ever having to break the bank. Sounds amazing right?
Our home cleaning specialists at Anaheim cleaning services are also very skilled in move in and move out cleanings, as we aim to help make the transition into your new space as easy and effortless as possible. We understand how busy life can get, which is why Anaheim cleaning services was created, to help shoulder your house cleaning burdens. With us, you have one less thing to worry about.
Want to know some of the qualities we possess which make our customers keep coming back for more of our services? Here they are: Commitment to cleanliness, dedication to duty, attention to details, punctuality, and efficiency. It is because of these qualities that we are well known in the North Orange County area. At Anaheim Cleaning Services, we specialize in satisfying all your house cleaning needs, whether it is apartment cleaning, condos, vacation rentals, cleaning for students either moving in or out, office cleaning, or even commercial projects.
Our sole aim is to meet and exceed your cleaning needs. Our services also include cleaning hard to reach areas, such as; high stairs, high ceilings and moldings, cabinet tops and tall furniture and window blinds. All your residential and commercial cleaning needs are in good hands with Anaheim House Cleaning services.
Now here is another reason why you should trust us with all your cleaning needs. Our cleaning services are carried out and completed by insured and bonded professionals, who take pride in leaving their sparkling touch on your homes, offices, or apartments. They are trustworthy, attentive, and dependable. We have also carried out due background check on all our employees to make sure they can deliver high-quality services safely, while also protecting your property. The services we provide include, but are not limited to, the following

General house cleaning
Maid service
Apartment cleaning
Spring cleaning
Move in/move out cleaning
Office cleaning
Excellent cleaning, whenever and wherever you need it
At Anaheim Cleaning Services, we make sure our services arrive exactly when you request for them. We know how frustrating it can be, having to wait around for a business to show up but they don't when they are supposed to. We value the time of our customers dearly, and would never take it for granted. When you call us at Anaheim Cleaning Services to book an appointment, you can be rest assured that we will show up at exactly the right time to provide cleaning services that would leave your home, or office looking brand new!
Our cleaning services are also designed to make sure everyone in your house, apartment, or office enjoys a hygienic and eco-friendly environment. This is why every cleaning job at Anaheim Cleaning Services involves the use of eco-friendly products.
There is nothing more important to us than the protection and convenience of all our customers. A clean and hygienic environment increases your productivity in more ways than you can imagine! Your space is a representation of you and we want to ensure you have the best representation. We also know you need more free time to do more important things, so why not let us help you free up some time which would have otherwise been used for cleaning?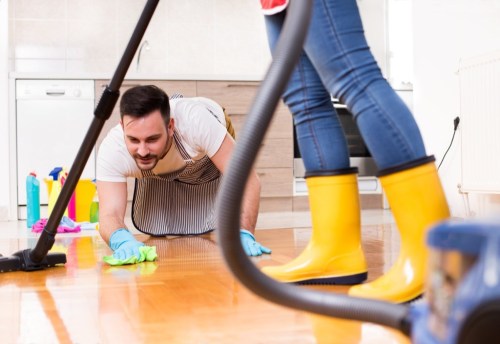 Move in and Move out Cleaning
Anaheim is a beautiful city that is home to various schools and colleges. It is the dream of a lot of students to come to Anaheim to have their education, and we want to play a part in making this dream come true. This is why we offer move in and move out cleaning services to make moving into your new apartment very easy. We also offer move out cleaning services if you are looking forward to leaving your current apartment to a more conducive one. Moving into or out of your home can be very exciting, but also stressful.
There is so much to do, from moving your things to decorating your novel home and everything else in between. One of the most challenging parts of moving is having to clean your former house to prepare it for a pending purchase, or cleaning your new house for that special move-in day. Whether you are moving into a new home, office, apartment, condo, or town home, we will help you take care of all the cleaning, exactly how you want it. This is our promise to you.
Maid Service
Are you interested in having a regularly scheduled cleaning? Then this one is for you! We offer maid services at unbeatable prices which will meet your highest standards. When you book an appointment with our house cleaning and maid service, you can set a time frame that suits you. The weekly and monthly plans are the most popular among our customers. Why still worry about cleaning your home, office, or apartment, when Anaheim maid service is here for you? You can spend that extra time with friends and family. Do you know what's even better? You don't have to be at home while we clean. You leave a dirty place for us and come back to meet it sparkling! Our services work just like magic. Give us a call and you will see the magic for yourself.